<! -- Start Body of Page -->
February 22, 2013
IDF: Hezbollah Under Nasrallah's Rule: 21 Years of Terror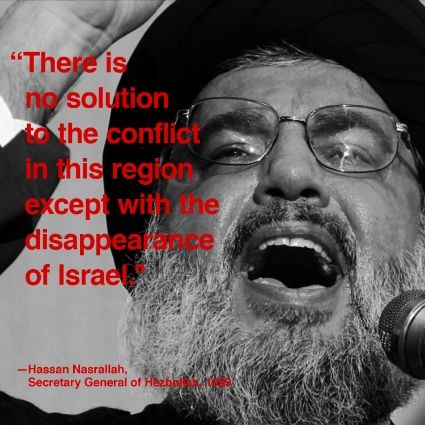 21 years ago, Hassan Nasrallah became the leader of Hezbollah. Under his leadership, Hezbollah has committed a stream of terror attacks on both Israeli and international soil and has killed numerous innocent civilians.

Here is our roundup of 21 years of Hezbollah activity under Nasrallah: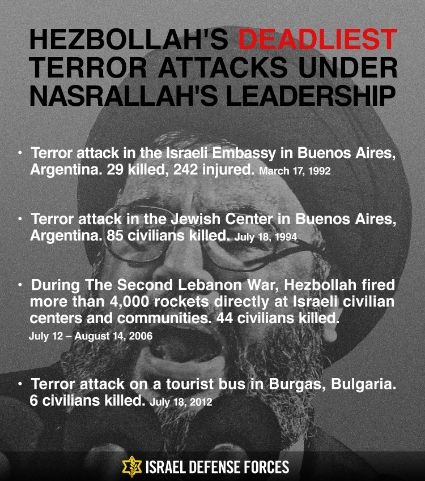 Top 4 Terror Attacks Against Jews
The European Union has yet to list Hezbollah as a terror organization.
Cowards.
Related: Pass the popcorn
<! -- End Body of Page -->