<! -- Start Body of Page -->
January 14, 2013
Omar Shafik Hammami Like Totally Alive (Fatwas Issued!)
I guess Omar wants to prove he's alive, I guess he can be excused for, you know, not even having a newspaper by that whole Somalia thing.

*click for larger original
The meta data on the image indicated nothing. The image was posted on Jan 14th.
Photoshop contest for Fatwas? I think so, email mchlhwrd (at) gmail (dot) you know.
Update: Fatwas Issued!
The I will cut ur neck Fatwa issued against Dr. Rusty Shackleford for...
The Devil will do meetballs from you body Fatwa Issued against Nanabozoh for ....
The Why you insult Holly Koran Fatwa Issued against B'emet Or for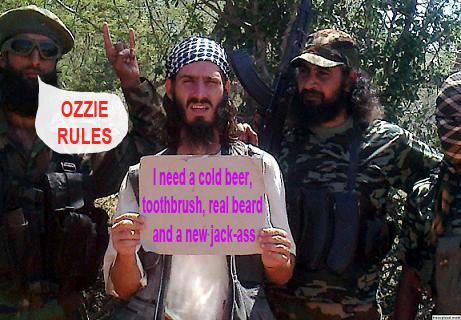 *More entries below the fold, and did we mention that these entries are even more real than the original?

Update by SH: Kafiroon's entry: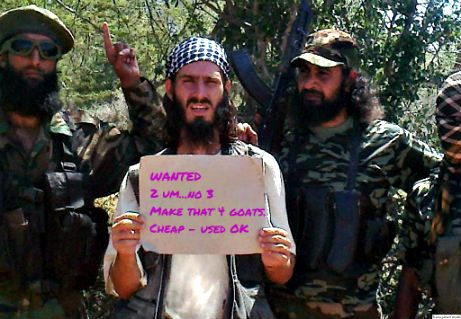 Update by SH: The Realist of Queensland's entry: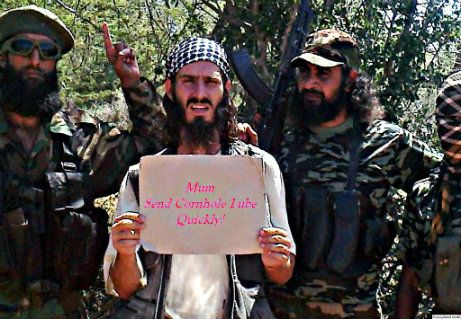 ?Photoshopped? Could be, I don't think so but at the very least not a very good camera.
After further review, FAKE FAKE FAKE.

<! -- End Body of Page -->