<! -- Start Body of Page -->
January 03, 2013
UK: Al Qaeda Operative Abid Naseer Extradited To America!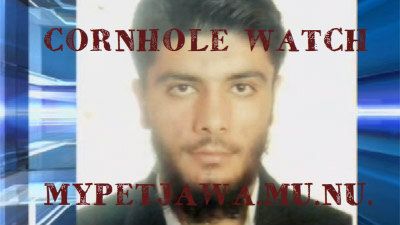 Abid lost his appeal Heartache for him, cornhole watch for us!
A man accused of leading an al-Qaeda plot to set off bombs in Manchester has been extradited to the US.

Abid Naseer has been described by a High Court judge as an "al-Qaeda operative" who "poses a serious threat to the national security of the UK".

UK prosecutors said there was not enough evidence to charge him.

However, the US wants to put him on trial, arguing the Manchester plot was part of a wider conspiracy to also bomb New York.

In December his bid to stop the extradition was thrown out of the European Court of Human Rights, where his lawyers had argued he could be tortured if returned to Pakistan from the US[..]

The removal of Mr Naseer follows three months after Abu Hamza al-Masri[ Hook Hamza...ed], Babar Ahmad[ Azzam.com Webmaster..ed] and three other terrorism suspects were finally extradited to the US after years of legal wrangling.

They will stand trial later this year. If convicted, Mr Naseer faces a possible life sentence in a supermax prison.

A Home Office spokesperson said: "We can confirm that today Abid Naseer was extradited to America where he is accused of terrorism offences. His case is now a matter for the US authorities.".
Heh..
<! -- End Body of Page -->