<! -- Start Body of Page -->
December 28, 2012
Mufti Of Australia, Delegation Hearts Hamas
Australia, you have a problem:
Ooops, wrong image
This is the correct one: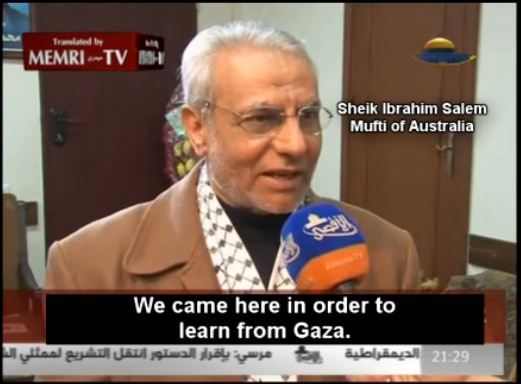 Click image to view the video
Reporter: "Delegations of solidarity continue to arrive in Gaza. An Australian delegation of sheiks and scholars, headed by the Mufti of Australia, Dr. Ibrahim 'Abu Muhammad,' met the [Hamas] prime minister, and expressed their joy at arriving in Gaza."
How much you wanna bet the Mufti and Hamas PM have child porn on their computers too?
<! -- End Body of Page -->