<! -- Start Body of Page -->
November 04, 2010
Listed Terrorist Organization Operating Website from Michigan **Sticky** (Bumped-PWND!!)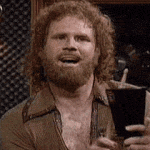 Here is Ansar al-Sunnah's website. The group has close ties to al Qaeda and is best known for murdering dozens and dozens of civilian hostages, many of them beheaded. The group is the military wing of Ansar al-Islam, a listed terrorist organization.
They are currently hosted and provided DNS service at 69.16.232.84 by Liquid Web in Lansing, Michigan This is illegal.
OrgAbuseEmail: abuse@liquidweb.com
OrgAbusePhone: +1-800-580-4985
Update by Allahakchew aka SH:

Thanks to Deinos_PHD for informing us and everyone else who helped. Also, thank you Liquid Web.
<! -- End Body of Page -->