<! -- Start Body of Page -->
February 25, 2010
U.S. Rep. Sue Myrick: Domestic Terror Threat Real
WASHINGTON -- A year ago, U.S. Rep. Sue Myrick was appointed to the House Intelligence Committee, a prestigious post she had long sought.

There, top-secret briefings unveiled truths about homegrown terrorism she had only suspected. And won't reveal.

"I can't tell you. I'm not being coy," Myrick said in an interview. "There's a threat out there to our security. ... It's worse than I thought."

Myrick, a Charlotte Republican and former mayor of the city, contends that extremists are working their way into U.S. Muslim communities, infiltrating government institutions and influencing American citizens to attack their own country. Her activism earns plaudits from some conservatives - but criticism from Muslim constituents who fear that her tone endangers a community 3 million strong and deeply imbedded in the nation's fabric. Tonight, months after pledging to do so, Myrick will meet with Charlotte's Muslim community.
Of course the usual terror apologist are offended at the suggestion that anyone shouting Allahu Ackbar and killing people has anything to do with Islam.
The allegations damaged already sore relations with the Muslim community, said Larry Shaw of Fayetteville, national chairman for CAIR and a North Carolina state senator.

"It's looking like she's taking on a tinge of McCarthyism," Shaw said. "She's becoming a hatemonger."

U.S. Rep. Keith Ellison, Congress' only Muslim member, said he hopes tonight's meeting opens a dialogue.

"Some of the things that Rep. Myrick has said are deeply offensive and upsetting," said Ellison, a Democrat from Minnesota.

...Steven Emerson, author of "Jihad Incorporated: A Guide to Militant Islam in the U.S.," praised Myrick.

"Anyone who says that it's fear-mongering or that it's not serious is living on a different planet," Emerson said.
My feelings about blogging about this for years on end only to now be told "there is a threat" and "its worse than we thought"?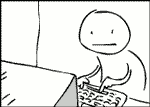 <! -- End Body of Page -->