<! -- Start Body of Page -->
July 30, 2009
Well, Duh
Giving people their own money back is always a win.
Unless, of course, you don't allocate enough to give them their money back.
WASHINGTON -- The White House said Thursday it was reviewing what has turned out to be a wildly popular "cash for clunkers" program amid concerns the $1 billion budget for rebates for new auto purchases may have been exhausted in only a week.

Transportation Department officials called lawmakers' offices earlier Thursday to alert them of plans to suspend the program as early as Friday. But a White House official said later the program had not been suspended and officials there were assessing their options.

"We are working tonight to assess the situation facing what is obviously an incredibly popular program," White House press secretary Robert Gibbs said of the Car Allowance Rebate System.
Oops. Sorry, President Obama, and the Democratic controlled Congress....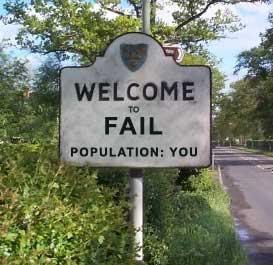 <! -- End Body of Page -->